Union Budget 2019: Spending records & allocations
NEW DELHI: Comparison of budget estimate 2018-2019 with the revised estimate shows there were 34 ministries/departments that could not spend the money allocated to them. The total unspent money was 59,122 crore. Also, 44 ministries/departments saw spending exceed the amount allocated to them in last year's budget by more than 1%. This extra spending was 73,811 crore more than the allocation in last year's budget.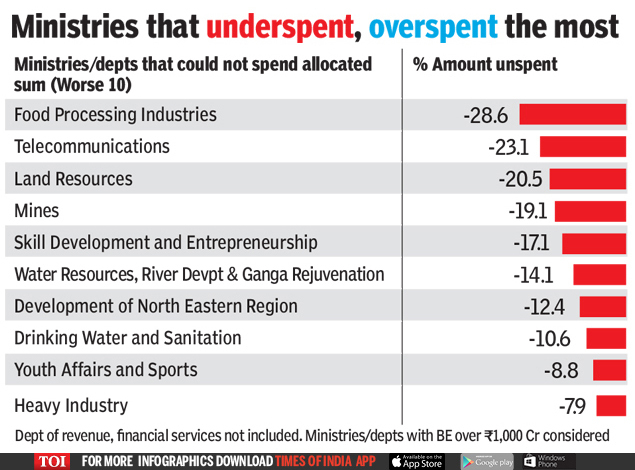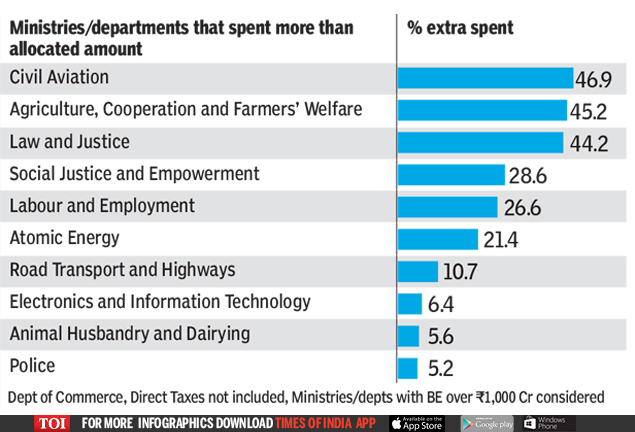 Comparison of BE 2019-20 with BE 2018-19 shows that this year's allocations were increased for 80 ministries/departments, decreased for 17 and remained unchanged for two. Here's a look.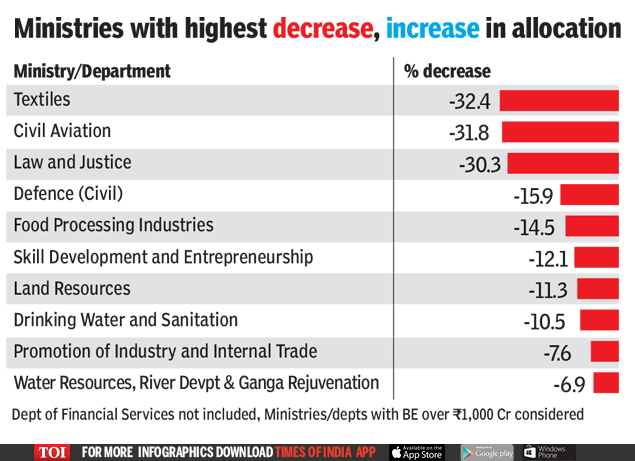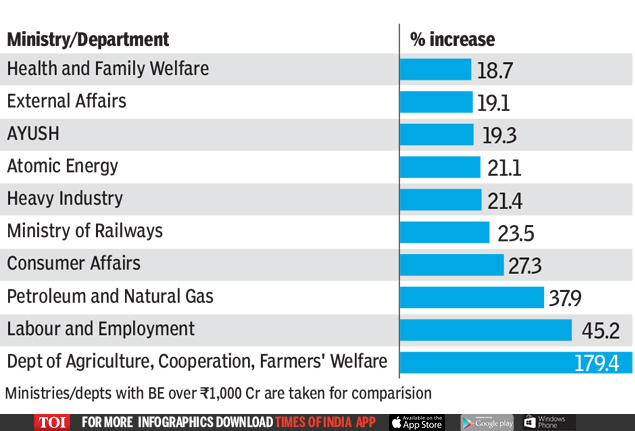 Share: