This Gmail competitor can end your endless spam woes
The service goes against the likes of leading email products from Google, Apple, and Microsoft and promises something that none of them have on offer – a concentrated approach to rule out spam for good.
Here's all about it.
Service
Permission-based approach with OnMail
Modern email services, from Gmail to Outlook, offer a host of features with sufficient storage and no charges whatsoever.
They all make an ideal package but also carry the annoying problem of spam, the endless wave of telemarketing/promotional messages that no one ever wants to see.
Such messages are sent to a dedicated 'Spam' folder (not always) instead of being stopped altogether.
Solution
Now, OnMail brings a 'permission-based approach' for help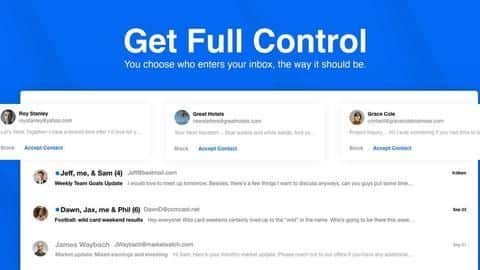 Though Edison tried tackling this problem with its email app, it could only do so much when the active services belonged to other parties.
So, the company decided to launch OnMail, an email service that requires you to give people permission to send you emails.
Without that, their email will not land in your inbox, be it a legit user or some spammer.
Working
How the permission control system works?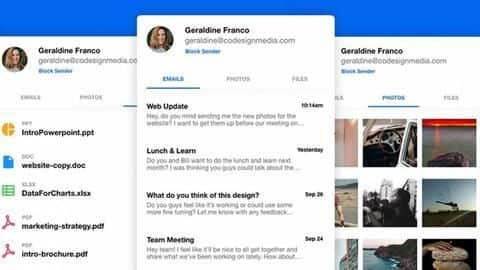 With the new permission control system, once you get an email from a person, it will go into a separate section, which you can later visit to accept or block them – like accepting a friend request on Facebook.
Once you do that, the email contact will be approved and their emails will start landing in your inbox automatically.
Feature #2
Better search is an added benefit
While cutting spam with permission control, OnMail also packs an improved search tool that lets you look for items using natural language.
So, basically, you will be able to look through emails and find relevant items by typing simple queries like "attachments from X from last week/month".
The service also promises an option for automatic read receipt blocking.
Information
Will be launched later this year
Notably, OnMail will debut later this year. The company has opened sign-ups to allow early access but has not clarified the differences between the paid and unpaid tiers. One thing, however, is confirmed – it won't have ads.
Source:- newsbytesapp
Share: