Indian Railways passenger? Get big relief from IRCTC this way; all details here
An Indian Railways passenger has to go through a process that is often difficult. However, if you are looking to travel by train, then IRCTC has put in place a number of systems that will help pave the way for a very smooth journey throughout. In order to facilitate passengers on board, Indian Railways unit IRCTC has provided quick services through online modes, and also through mobile apps so that they can enjoy seamless experience of travel.
These are IRCTC apps that provide services that are very efficient in delivering what passengers want and that too quickly. IRCTC apps recently introduced are 5 in number and include, IRCTC Air, Food on Track, IRCTC Tourism, IRCTC Rail Connect and UTS. A brief introduction of these apps is given here.
1. IRCTC Air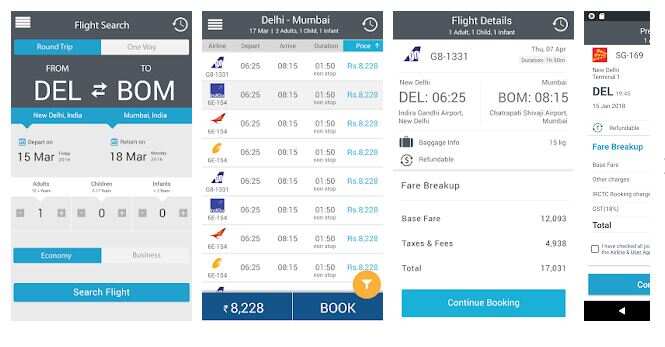 Through IRCTC Air app, passengers get the facility of booking air tickets in a simple way. You just need to SWIPE and SHUFFLE, SELECT and BOOK. Install the newly launched IRCTC Android app and book air tickets to anywhere at your fingertips. It enables you to have booking of Air Tickets for travel within India and abroad at comparatively cheaper prices, provides you facility to book LTC flight tickets for your Holidays, and also stores your previous flight searches along with many other features.
2. IRCTC Food on Track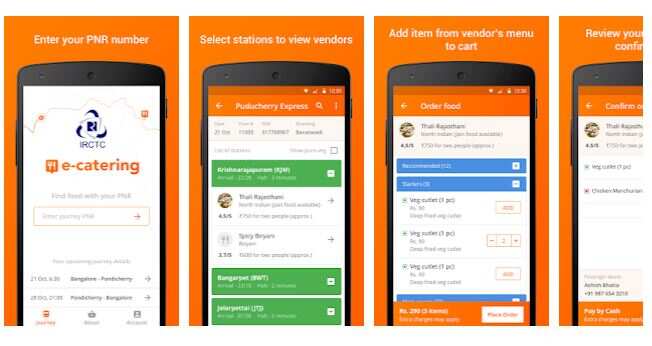 You can book meals through Food On Track App in a very smooth manner. You just need to SWIPE and SELECT and ORDER. Install the newly launched IRCTC android app to book meal of your choice anywhere in India at your fingertips. The key features include search by PNR, book meal of your choice, view booked orders, cancel booked orders, receive order detail and OTP on E mail as well as mobile.
Further, auto cancellation of meal in case of PNR cancelled /fully waitlisted, besides availing the facility of meal booking with cash on delivery pption / payment through credit card.
3. IRCTC Tourism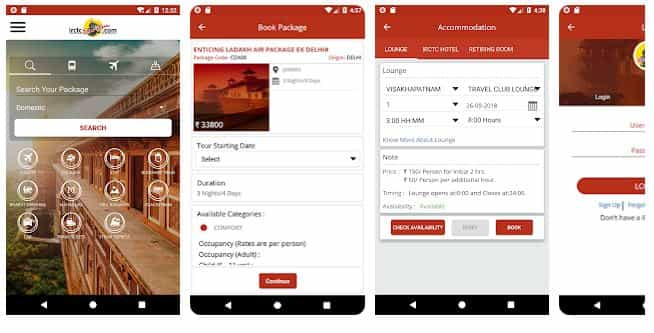 Users of this app can plan their vacations/Holidays/Stays. This will provide you details of tour package, Stays – Lounge, Retiring Room, Hotel bookings anytime, and anywhere. Just select and book through this newly launched IRCTC Android app to enjoy your vacations.
The key features include one step login to existing users, guest login feature is also provided. You can book Tour Packages for travel within India and abroad, covering all the important tourist places at comparatively cheaper prices.
4. IRCTC Rail Connect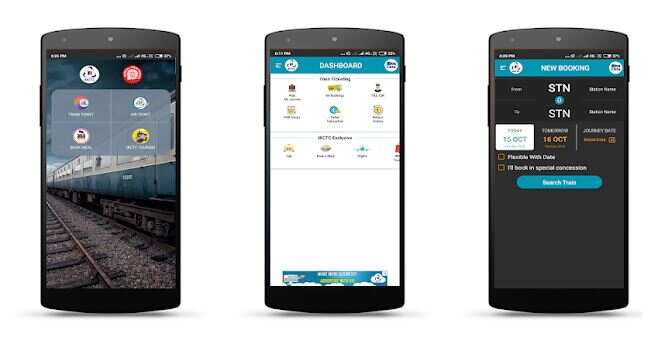 IRCTC Rail Connect App is available on Android, thereby making Rail ticketing very simple. It has the latest features in addition to existing ticketing services. New users can register and activate from App directly. The app has advanced security features of self-assigned PIN to login without entering username and password on each login. It also supports ladies, tatkal and premium-tatkal quota booking, along with current reservation facility.
The app is integrated with IRCTC e-wallet for faster and hassle free transactions. Users can view the status of e-tickets booked through authorized Online Travel Agents (OTA), besides being able to view and cancel old mobile app tickets also.
5. IRCTC UTS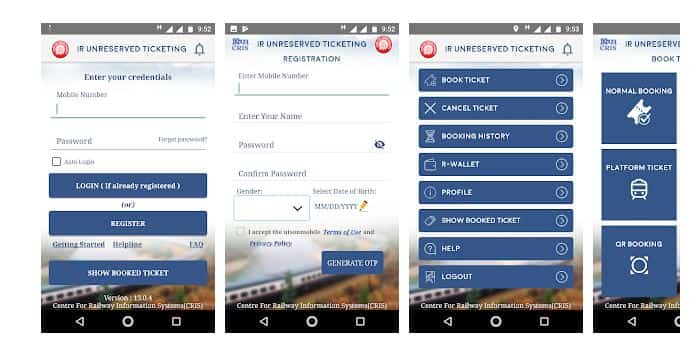 This is the Indian Railways official Android mobile ticketing app to book unreserved train tickets. The service is not available to a person under the age of 17 or those previously suspended or removed from the services by Indian Railways. The UTS on mobile app service is presently available in Android, Windows and iOS versions. The smartphones should have good GPRS connectivity. Through this app, users can avail paperless mode of tickets.
Source:- zeebiz
Share: