How to withdraw PF online: Check EPF withdrawal process via UMANG App
Members of the Employees' Provident Fund Organisation (EPFO) can avail various EPFO services on the UMANG App. UMANG App can even be used by members to withdraw their EPF money from their Provident Fund (PF) account. If you are planning to withdraw your PF amount then you need to know that you can do so in parts or withdraw the complete amount as well. A person can withdraw the complete EPF balance if he/she retires or is unemployed for more than two months. While in case of partial withdrawal, it can be done for reasons like medical need, home loan repayment, marriage, education, among others. We show you how to withdraw PF online via UMANG App.
Recently EPFO has also informed about the services which can be availed via the UMANG App. "Download UMANG App today and avail various services of EPFO." The various types of EPFO services available on the UMANG app are employee centric services, general services, pensioner services, employer centric services, among others. Check out about these services in detail here: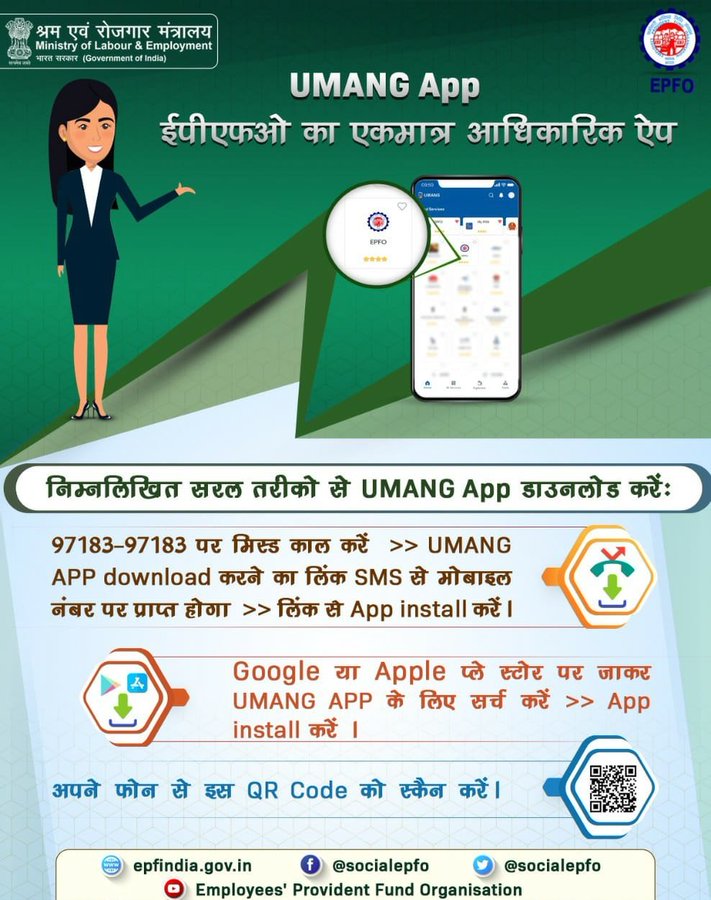 1. Employee centric services: It includes view passbook, raise claim, track claim, UAN activation, UAN allotment, COVID-19 claim and Form 10 C.
2. General services: It includes search establishment, search EPFO office, account details on SMS and missed calls.
3. Employer centric services: It includes getting remittance details and getting TRRN status.
4. Pensioner services: It includes passbook, jeevan praman submission and pension payment order download.
5. Aadhaar seeding that includes e-KYC services.
6. Register and track grievance services: It includes register of grievance, reminder sending and viewing status and feedback.
Here is how to withdraw PF online via UMANG App:
Step 1: You need to open the UMANG App on your mobile phone and log in.
Step 2: You will then have to select 'All Services' from the drop-down menu and look for EPFO.
Step 3: Then select the 'Raise Claim' option from the drop-down menu.
Step 4: Submit your UAN Number and generate an OTP.
Step 5: Enter the OTP and select the type of withdrawal and complete the form.
Step 6: As you will complete the above process and submit the request you will receive an acknowledgement slip or a claim reference number.
Step 7: This reference number can be used to track the status of your withdrawal request.
Also it is important to install the UMANG App in your phone in order to avail the benefits. You can download the application from Google Play Store on Android devices while iOS users can download it from Apple Store. You can also give a missed call to 97183-97183 and receive the link to download the UMANG app on SMS.
Source:- hindustantimes
Share: